Phil Ivey, Tom Dwan Up over Seven Figures In March
Published on March 25th, 2009 3:24 am EST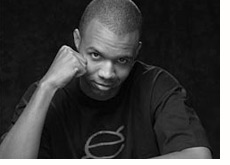 March is drawing to a close, and some familiar names are perched atop the Full Tilt Poker cash game leaderboard this month.
We seemed to enter into some sort of a "Bizarro" world during the first two months of the year. Names such as Ivey, Dwan and Galfond were all struggling and deep in the red, after being the top three most profitable players online in 2008.
They have all righted the ship somewhat this month though, as all three are leading the cash game standings once again.
Phil Ivey is currently setting the pace with nearly $1.56 million dollars in profit over the first 23 days of the month. Ivey, who dumped around $2 million dollars on the site over the first month and a half of 2009, has come storming back and is now comfortably profitable on the year.
The second most profitable player in March is Tom "durrrr" Dwan, who is up around $1.02 million dollars this month over 17,975 tracked hands. Although he has had a strong March, "durrrr" is still deep in the red in 2009. It will be interesting to see whether or not he can make a comeback and finish the year in the green.
Phil "OMGClayAiken" Galfond, who cleared over $7 million dollars in total profit in 2008 on FTP, is currently up around $712k in March.
The top 5 list of the most profitable players in March is rounded out by "luckexpress10" (+533k) and "SirWatts" (+350k).
On the flip side, there are currently two players who have suffered seven figure losses so far this month.
Di "Urindanger" Dang, who is one of the most consistently profitable high-stakes cash game players on the site, is currently down over $1.5 million dollars in March.
Ilari "Ziigmund" Sahamies, who is no stranger to large swings in his bankroll, is currently down around $1.18 million dollars in March.
"Ziigmund" is still up in 2009 (+641k), while "Urindanger" is down around $1.88 million dollars. Lucky for "Urindanger", his brother, "trex313", is up around $3.18 million dollars in 2009.
The top five biggest losers list in March is rounded out by "Gypsie Queen" (-360k), David Oppenheim (-345k) and Brian Hastings (-307k).
Source:
HighStakesDB.com