What Is Important To You in a Poker Room?
bet365 Poker - Welcome Package of up to €365
€365 bonus is redeemed in instalments based on Status Points earned. Tickets and prize wheel spins expire after seven days. Time limits, exclusions and T&Cs apply.
For more information about this offer please visit the website.
The bonus code THEKING can be used during registration, but does not change the offer amount in any way.
One of the questions that we see asked the most in the online poker world is: which is the best online poker room?
This is a tricky question to answer, as the proper answer can depend greatly on your own personal needs and situation.
First and forecast, you need to find out what the rules are in your area when it comes to playing online poker.
Is playing online poker allowed? Are there only certain poker rooms that are legally available to the general public? Are there poker rooms targeting your area that are "illegal"?
These are all things that you need to take into consideration. If you live in a country like Britain, you have access to practically every online poker room in the world.
If you live in Florida in the United States, however, your options will be much different, as there is currently no regulatory framework for online poker in the state.
Let's assume for a second that you live in a country where the biggest rooms (Pokerstars, Partypoker, 888, etc) are all available.
Which one should you choose?
Each of the major poker networks have their own pros and cons, and you need to determine what is most important to you before committing yourself to a poker room.
Here is my short list of the pros and cons of each of the major online poker networks that I play on: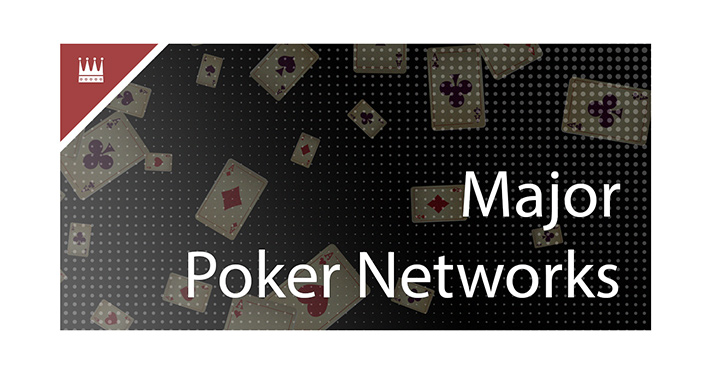 Pokerstars
This is the 800 pound gorilla of the industry. Pokerstars is much, much larger than the competition.
Pros

1. By far the most liquidity of any of the online poker networks. Pokerstars' traffic is massive and you will be able to find a game or tournament at any time of the day.
2. Operating history. Pokerstars has a very good reputation in the industry for their customer service. The company has been in business for nearly two decades now and hasn't had any major black eyes.
3. Game mix. Pokerstars offers practically every variant of poker that there is, and they are always looking to introduce new games to their customers. Pokerstars does a very good job when it comes to listening to their customers.
4. Deposit/withdrawal breadth/speed. Pokerstars offers every deposit/withdrawal method that matters, and your payouts will be processed very quickly.
Cons

1. The Pokerstars brand has taken a big hit over the years, mainly due to rake increases. A new owner resulted in profit being a prime motivator rather than the satisfaction of customers.
2. Pokerstars changed their rewards program and the result has not been popular with players, especially those at higher stakes.
Verdict: If you want liquidity, Pokerstars is your easy choice, though the company is focused on profits, which means you may be subjected to rake increases in the future.
Partypoker
Partypoker used to be the biggest fish in the industry, though they lost this position to Pokerstars once Black Friday took place. The company is attempting to reclaim this spot by undertaking a number of pro-player initiatives.
Pros

1. The biggest plus about Partypoker is that they are intensely interested in understanding the needs and wants of their customers. This has led to a number of positive changes over the past couple of years.
2. Player pool. While not nearly as large as Pokerstars, partypoker is certainly big enough so that you will always be able to find a game or tournament on the site.
Software. Most of the players that I talk to seem to really like the partypoker software, especially after the company made some changes in recent months.
Cons

1. Smaller prize pools compared to the industry leader in Pokerstars, though Partypoker has been very aggressive with some of its guarantees for its bigger tournaments (such as the partypoker Millions Online)
Tournament schedule can be unappealing depending on which part of the world you are playing in.
Verdict: partypoker has solidified themselves as the solid #2 choice in the industry for many over the past year or so, and they seem to be intent on growing their customer base through player-friendly advancements.
Bet365
Bet365 has everything that I want in an online gaming destination - the ability to play the poker that I enjoy, but have an easy-to-use system if I want to bet on sports or play at the casino as well.
Pros

1. I like the Bet365 poker software, which is easy on the eyes, plus the lobby is easy to navigate.
2. There is a good amount of liquidity, so I am able to find a game at any time of the day.
Cons

1. While the liquidity is fine, Pokerstars will have bigger guarantees and prize pools.
Verdict: A very fine option if you are looking for a player-friendly poker room, in my opinion.
888
888 is a decent sized network that has some enjoyable daily tournaments, such as the Swordfish, the Monsoon and the Catfish.
Pros

1. 888 has a decent amount of players on its network, so you should be able to find a game at whatever time of day that you would like.
Seamless integration with casino and sports betting offerings.
Cons

1. The biggest con that I hear when it comes to 888 is that players don't seem to particularly like their software. It looks fine to me, though this is a fairly popular complaint. People seem to like the Pokerstars or partypoker software/graphics much more.
Verdict: Not my favourite online poker room, though certainly a respectable option if they are your final choice.
-
Here are some of the things to consider when signing up to an online poker room:
1. Reputation. Does the site have a good reputation? If you choose a site like Pokerstars or partypoker, you can't really go wrong in this regard.
2. Deposit/withdrawal options. Will you be able to get your money off and on the site in a timely matter? If a site doesn't offer great depositing options, they are probably not for you.
3. Traffic. You want a site where you can find a game. Some sites look really good but there are times of the day when they will be absolutely dead. With a site like Pokerstars, you will always be able to find a game.
4. Initial bonus offers. Does the site have a strong initial deposit offer? This is essentially free money, so you want to take advantage of it.
5. Customer service. Try sending the site an email - how long does it take for them to answer? If you don't get an answer right away, you might want to avoid using the site, as you might have trouble getting a response when you really need it.
-
Best of luck at the tables!