World Series of Poker 2009 Advice and Planning Tips
Published on February 21st, 2009 3:26 am EST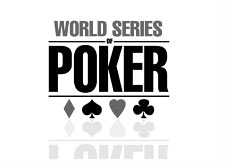 Have you started making your plans for the summer?
Another year has come and gone, and the World Series of Poker is upon us once again.
The 2009 edition of the World Series of Poker gets underway in just over three months. The first official event that is open to everyone is the $40,000 No Limit Hold'em tournament, which gets underway on May 28th. This tournament is going to commemorate the 40th anniversary of the World Series of Poker.
Online poker rooms have just started to roll out their World Series of Poker promotions. I saw a promo from Absolute Poker the other day - I would expect Full Tilt Poker and Pokerstars to follow suit over the next couple of weeks.
I have a few pieces of advice for people who are planning on making their way out to the World Series of Poker this year:
1. Claim your main event seat early. Try early and try often to win your WSOP main event seat through an online satellite. You don't want to leave it until the last few weeks, or else you might buckle under the pressure and not play your best poker. Try to claim your seat early so that you can take the edge of and play your best poker.
2. Make your plans early. If you are planning on renting a house with some friends for the summer, then plan ahead and book early. Don't leave it until the last second, or else you may end up with sub-optimal living arrangements.
3. Negotiate. We are currently living through one of the biggest economic downturns of the last 100 years. I hate to say it, but you need to use this to your advantage when it comes to negotiating your accommodations for the summer. Don't pay the listed rent price - bargain. There are many great places in Las Vegas that can be had for the summer - if you can't find a deal, then just move on.
4. Figure out your eating situation. You might want to think twice about eating out at restaurants all summer - that can be expensive and very unhealthy.
The WSOP is just a few short months away - get planning!