2009 Bay 101 Shooting Star Championship Won By Steve Brecher
Published on March 21st, 2009 6:20 pm EST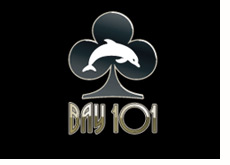 It wasn't easy, but Steve Brecher ended up taking down the 2009 Bay 101 Shooting Star main event for just over a million dollars.
Steve Brecher and the second-place finisher, Kathy Liebert, battled long into the night before Brecher was finally crowned the champion.
Brecher possessed a sizable lead heading into the heads-up battle with Liebert, but the wily Liebert refused to fold without a fight.
The heads-up battle continued until very early in the morning, with Brecher finally managed to secure a victory at around 4:30 am local time.
The final hand came when Liebert raised pre-flop from the small blind.
Brecher found a hand that he liked and pushed all-in, with Liebert making the call after a bit of deliberation.
Brecher turned up A-9 offsuit, while Liebert turned up the Q-10 of spades.
The flop came 6-6-2 with two spades. Brecher had managed to dodge any Queens or 10s, however he would now have to fade a flush draw to win the tournament.
The turn was the 2 of clubs, which improved neither player. Unless Liebert hit a Queen, 10 or spade on the turn, Brecher would take down the WPT title.
The river was the harmless 4 of clubs, and Brecher had managed to dispatch of the experienced Liebert to take down the title.
The final table ended up finishing out like this:
Steve Brecher - $1.025 million dollars
Kathy Liebert - $550k
Chris Moore - $291,500
Tony Behari - $230k
Thao Le - $180k
Chau Vu - $135k
For Brecher, this is by far the largest win of his poker tournament career. Prior to this event, Brecher had around $707k in lifetime tournament earnings, with his largest cash coming at the 2004 WPT Championship for around $232k (sixth place).
Kathy Liebert, for her part, continues to prove that she is wildly underrated and overlooked in the poker world. Kathy now has well over $5 million dollars in lifetime tournament earnings.