Poker Streamers Becoming Increasingly Important Part of Poker Ecosystem
Published on March 24th, 2018 1:24 pm EST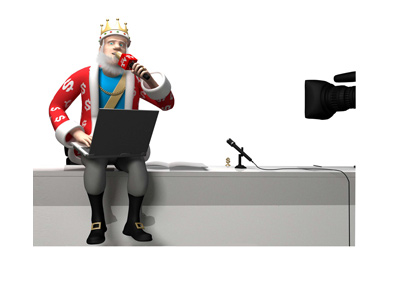 During the poker "boom" years (2003-2006), securing a poker site sponsorship was usually as simple as running deep in a major poker tournament.
If you were fortunate enough to make it to the World Series of Poker main event final table, for instance, you were virtually guaranteed a sponsorship deal. In exchange for wearing a patch, you'd receive tens of thousands of dollars. It was as simple as that.
The poker world has changed since then, and poker sponsorships have changed along with it. It is no longer simply enough to run deep in a poker tournament - now, you need to be able to draw new players to poker rooms as well.
Twitch.tv has changed the poker world. The site, which is now owned by Amazon, allows poker players to stream their games while interacting with an audience. Some of the earliest adopters of this technology, including Jason Somerville, managed to parlay their popularity into lucrative sponsorship deals.
The most popular streamers, including the likes of Somerville, Jaime Staples, Lex Veldhuis and Parker Talbot, will have thousands of people from all across the world viewing their streams at any one time. It is no coincidence that all four players have poker sponsorship deals, with Somerville, Staples and Veldhuis having deals with Pokerstars, while Talbot is sponsored by 888Poker.
In fact, Team Pokerstars Online is dominated by players who made their names via the Twitch.tv platform, including Fintan Hand, Mikhail Shalamov and Ben Spragg.
By building their viewership numbers on Twitch.tv, all of these players were able to offer a compelling value to Pokerstars, which is always looking to penetrate new markets. Instead of just binking a tournament, all of these streamers were able to offer Pokerstars the opportunity to market themselves to thousands of Twitch.tv viewers. By building their own brands, these players were able to leverage their Twitch.tv followings into sponsorship deals.
-
10-15 years ago, getting a poker sponsorship was essentially a matter of luck. Bink or run deep in a major tournament and you'd likely find yourself repping a room.
In this day and age, things are different. If you are willing to work hard enough, you can build yourself a following on Twitch.tv and potentially leverage this into a deal. In addition, forming a successful stream on Twitch results in other revenue opportunities, such as Twitch.tv memberships and donations. For some streamers, this money allows them to supplement their incomes, which allows them to make enough money to play full-time.
-
A second wave of increasingly popular streamers, such as Patrick "IrEgption" Tardif, Arlie Shaban and Hristivoje "All In Pav" Pavlovic, could potentially lock down sponsorship deals in the future, as poker rooms continue to look to Twitch.tv for new sponsored talent.
This is a new era in the poker world. With the popularity of e-sports surging, expect poker rooms to continue to sign the top poker streamers on Twitch.tv to deals.