PokerSwat Is Open For Business
Published on January 19th, 2009 5:58 am EST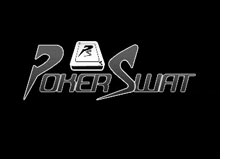 The poker training niche is extremely crowded.
You have Cardrunners.com. You have Deucescracked.com. You have PokerXFactor.com. You have Bluefirepoker.com. You have RealPokerTraining.com. You have PokerVT.com. The list goes on and on.
That hasn't stopped Pokerswat.com from launching their new site. While the competition is certainly fierce, the poker training market has proven to be very lucrative over the past couple of years. Many players have a thirst to learn and get better, which results in many players having accounts at multiple training sites.
Pokerswat.com certainly has an impressive roster of talent. Names that include James "Andy McLEOD" Obst, Aurangzeb "Ozzy87" Sheikh, Alec "Traheho" Torelli and Soren Kongsgaard. These are all names that will be well-known to online poker players. All of these players are great, and all will be able to offer insightful and helpful content.
The site has a "distinctly European focus" according to a recently press release. The release also goes on to say that Pot limit Omaha videos will be heavily featured on the site.
There are currently 75 videos on the site, with 30 new videos promised to be released every month.
There are three different membership levels - Platinum, Gold and Silver.
Platinum costs $24.99 a month and has a sign-up fee of $49.99. This is an all-access membership that enables users to view every video in the library.
The Gold membership costs $19.99 a month and has a sign-up fee of $39.99. This membership provides access to all cash game videos up to $3/$6 and a portion of the MTT videos.
The Silver membership costs $13.99 per month and has a sign-up fee of $23.99. This membership level offers access to all videos up to $0.50/$1 cash and all small buy-in tournaments.