Phil Hellmuth Joins WPT Team of Talent
Published on August 17th, 2017 10:44 pm EST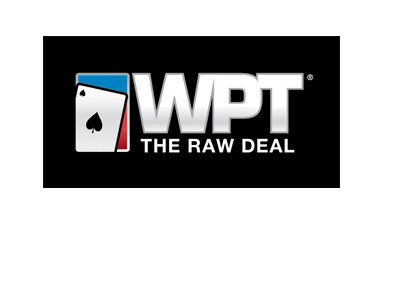 Earlier today, the World Poker Tour announced that they had signed "The Poker Brat" himself, Phil Hellmuth, to a talent deal.
Phil Hellmuth will be the new host of the "Raw Deal" segments on World Poker Tour broadcasts. As host of the segment, Hellmuth will offer his analysis on key hands that take place during the broadcasts.
As a 14-time World Series of Poker bracelet winner, Hellmuth is about the best choice that the World Poker Tour could have made.
Tony Dunst was previously the host of the "Raw Deal" segment, though he has moved into the commentary booth with Vince Van Patten.
-
Phil Hellmuth's first "Raw Deal" segments will be aired during the broadcast of the Season XVI WPT Choctaw tournament.
-
While Hellmuth can definitely become quite volcanic at the poker table (he is, after all, the "Poker Brat"), he is capable of providing very solid analysis for hands that he is not involved in.
Regardless of what you think of him, Hellmuth is certainly one of the top No Limit Hold'em players in the world, and he should be able to provide some valuable insights to the WPT broadcasts.
This is a very good pick-up for the World Poker Tour.
Source: WorldPokerTour.com -
Phil Hellmuth Joins The World Poker Tour as New WPT Raw Deal Analyst