PartyGaming Stock Has Doubled In a Month
Published on December 18th, 2008 2:23 pm EST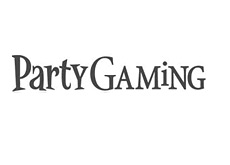 It's amazing what some settlement talk will do for a company's share price.
PartyGaming's stock, which has been languishing for some time, has absolutely exploded over the last number of days.
The shares of PartyGaming, which briefly dipped below the 100 pence mark about a month ago, have soared over the past month, closing at 211.00 p on Thursday.
PartyGaming has traded from 140p to over 210p in the past couple of days after co-founder Anurag Dikshit pleaded guilty to one count of "illegal web betting" in a New York courtroom. He has also agreed to fork over $300 million dollars to US authorities.
That piece of news isn't what set PartyGaming's shares ablaze though.
It was a related piece of news, in which PartyGaming officials stated that they are still embroiled in ongoing settlement talks with the US DoJ, and that any settlement with the DoJ would be for "far less" than the $300 million dollars that Dikshit paid to settle his score.
The markets cheered this news for a number of reasons:
1.
This dollar figure is far less than what most analysts figured that PartyGaming would have to pay to settle with the DoJ.
2.
A settlement with the DoJ would eliminate the black cloud that has been hanging over PartyGaming (and its shares) for more than a year now.
3.
A settlement with the DoJ would open the door to consolidation within the industry, which would help to drive the shares of PartyGaming even higher.
As mentioned, the company has been in settlement negotiations with the US DoJ for a while now, but sources close to the company indicate that a settlement announcement could be "close".
In the meantime, PartyGaming's shares continue to tack on value, making for a slightly more merry Christmas for insiders at the company.