What Is Next For Online Poker Industry?
Published on January 4th, 2018 6:56 am EST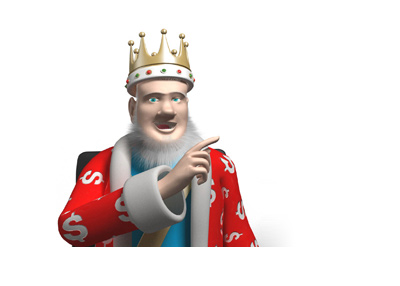 On January 1st, 1998, the very first hand of real money online poker was dealt on Planet Poker.
At the time, nobody thought that the industry would become the multi-billion dollar cash cow that is currently is.
The online poker industry has seen some tremendous ups and downs over the past two decades.
The highlight for the industry was likely Chris Moneymaker's victory in the 2003 World Series of Poker main event. Moneymaker qualified for the tournament via Pokerstars, and his victory started the "poker boom" that saw hundreds of millions of people sign up for online poker accounts, looking for their share of the millions of dollars that the poker world seemed to offer.
There were plenty of lowlights for the industry, however, with "Black Friday" likely clocking in at #1. "Black Friday" saw Pokerstars, Full Tilt Poker, Ultimatebet and Absolute Poker get shut down by the US government. Pokerstars would quickly reopen and eventually purchase Full Tilt Poker as part of a settlement with the US government. In the end, however, Full Tilt Poker would be closed, and both UB and Absolute Poker would never reopen.
-
The online poker industry is now a mature one, with a clear industry leader (Pokerstars) and lack of obvious growth prospects going forward.
Thanks to changing regulations, the online poker industry continues to lose key markets, including Australia and others.
There is some blue sky, however, as the United States is seeing more states pass online gaming legislation, and it seems increasingly unlikely that the industry will be banned in the country.
-
What might be next for the industry as it enters its third decade? Here are some trends to watch for:
1) Increased online gaming legislation in the United States. As states look for new revenue sources, expect that online poker (and online gaming in general) will be welcomed to an ever-increasing number of states in the years ahead.
2) Partypoker, 888Poker Rising; Pokerstars Dropping in Market Share. Both Partypoker and 888Poker are seeing increased usage amongst poker players - as their numbers continue to grow, expect Pokerstars to lose market share.
3) Increased cryptocurrency adoption. Given the rise of cryptocurrencies over the past year or so, this one seems like a no-brainer, but you'll have to wait until regulations change in many markets before this one really starts to take effect.
-
All in all, the online poker industry is in a solid but unspectacular position going forward. There is a limited amount of growth to be wrung out of the industry thanks to its deep saturation, which means that the likes of Pokerstars, Partypoker and 888Poker will fight an increasingly nasty battle for market share.
The online poker industry, however, is always full of surprises, so there is really no telling what will happen next.