Patrik Antonius and Viktor Blom Played Largest Ever Hand
Published on August 6th, 2017 12:40 pm EST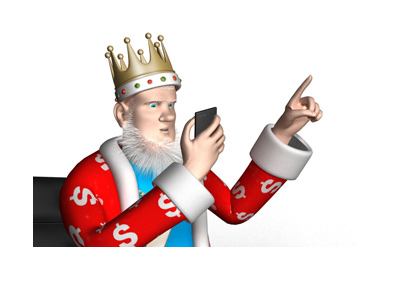 On November 21st, 2009, Patrik Antonius and Viktor "Isildur1" Blom played the largest ever cash game pot in online poker history.
Given the changes that have taken place in online poker over the recent years, there is a very good chance that this record will never be broken.
Back in 2009, the biggest cash games were found on Full Tilt Poker. The money that the owners of the site were pilfering from the balances of their customers was creating a wealth of action in the high stakes games on the site. As part of their marketing strategy, Full Tilt Poker created a number of ultra-high stakes cash game tables on the site that were used to entice thousands of railbirds from across the world to watch the action.
In 2009, Viktor "Isildur1" Blom was in the midst of a run that might never be touched. Blom had seemingly come out of nowhere and was suddenly playing against the likes of Phil Ivey, Patrik Antonius and Tom "durrrr" Dwan. Blom was fearless and had no problem multi-tabling against the very best players in the world. In fact, there were occasions when Blom plays heads-up matches against Antonius and Ivey at the same time.
On November 21st, 2009, Antonius and Blom were involved in an intense PLO match on Full Tilt Poker. The stakes were $500/$1,000 and both men had very big stacks when this fateful hand was played:
After a five-bet from Antonius before the flop, Blom elected to call. The flop came 5c-4s-2h.
The two men would waste no time getting the rest of their chips into the middle, which would create a $1,356,946 pot.
The two men turned over:
Blom: 9s-8h-7d-6d
Antonius: Ah-Kh-Ks-3s
Both men had flopped big, as Blom had a tremendous number of outs to win while Antonius had flopped a straight and had two backdoor flush draws.
The turn brought the 5h, which gave Antonius a number of extra outs in the form of a Heart flush.
The river brought the 9c, which meant that Isildur1 had whiffed on his massive draw and Antonius was pushed the $1.3 million pot.
-
Given the demise of Full Tilt Poker and Pokerstars' move away from high stakes cash games, there is a very good chance that we will never see a $1.3 million+ online cash game pot again.
Here is the entire hand: