Is Kathy Liebert Underrated?
Published on March 19th, 2009 4:53 am EST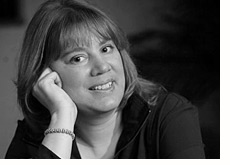 If you to compile a list of the top 50 tournament poker players in the world, would Kathy Liebert make that list?
I'm guessing that a large percentage of the readers of this site would NOT include Liebert on this list.
For some reason, Liebert seems to fly under the radar of most, despite posting ridiculously consistent results during her career.
Liebert is currently seventh in chips at the 2009 Bay 101 Shooting Star Championship (WPT). There are 36 players left in the event currently, and the money bubble has already been popped.
Let's take a look at some of Liebert's career accomplishments, and then you can tell me if she is underrated:
-39th on the all-time money list with $4.97 million dollars in lifetime tournament earnings
-47th on the list of all-time WSOP cashes
-1st on the all-time women's money list
-1 WSOP bracelet ($1,500 Limit Hold'em Shootout in 2004)
-27 money finishes at the World Series of Poker
-made it to the final two tables TWICE in the WSOP Main Event (1998 and 2000)
-five WPT final table appearances
-13 WPT money finishes
Liebert is a remarkably consistent player who deserves more attention from the poker public. She's only 41 years old, so she has plenty of poker left in her.
Kathy Liebert is one of the best tournament players around, and certainly one of the most underrated.