Cake Poker Bans JJProdigy
Published on February 13th, 2009 6:22 pm EST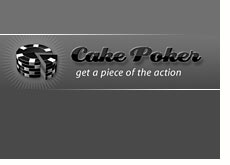 Josh "JJProdigy" Field has been booted from yet another site.
Cake Poker has apparently banned the infamous "JJProdigy" from their site. "JJProdigy" is now banned from practically every major online poker room, including Pokerstars and Full Tilt Poker.
According to Field, Cake Poker banned him for letting someone else play on his account.
"JJProdigy" says that he was "letting a stakee use my account", and that Cake Poker felt that Field was "trying to deceive other players".
Field goes on to say that he felt as though Cake Poker was closely monitoring his account, and that they were looking for the smallest infraction as a reason to toss him off of the site.
"JJProdigy" made headlines in early 2006 when he was caught multi-accounting on Party Poker.
He won the Party 500k Guaranteed under an account of "ablackcar", but it was later revealed that he had also entered his "JJProdigy" account into the event as well.
He initially claimed that he was taking over for his Grandma, but later admitted that this was a lie. He was subsequently banned from a number of the major online sites, including Full Tilt Poker, Pokerstars and Party Poker.
He returned to the headlines a few months ago when Pokerstars took the step of banning a number of players that had ties to Field. A number of players were apparently helping Field to continue to play on the site. Field was playing under a number of different accounts that were either dormant or borrowed, and his friends were assisting in the transfer of funds in and out of Field's accounts.
"JJProdigy" has publicly admitted that he continued to multi-account on these aforementioned sites long after they had banned them.
Just add Cake Poker to the long and distinguished list of poker rooms that will no longer deal with Josh "JJProdigy" Field.