Steve "gboro780" Gross Wins $275,000
Published on February 9th, 2009 1:51 pm EST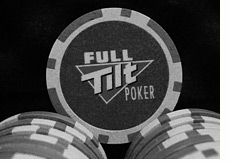 Steve "gboro780" Gross outlasted 5,324 other players on Sunday night / early Monday morning to take down Event #10 of FTOPS XI.
Event #10 was a $1.5 million dollar guaranteed event that had a buy-in of $300 + $22. In the end, the total prize pool was $1.597 million dollars, which meant that the winner would end up receiving $275,600.70.
"gboro780" turned in a dominating performance en route to his $275k score. He had to get past a number of well-known pros over the last two or three tables, including Dutch "Dutchalicious" Boyd, Roy Winston and "LoLiNa".
Gross has been on an absolute tear for a while now, and has vaulted himself up into the ranks of the very best online tournament players.
In addition to his $275k score last night, "gboro780" also has a $126k score and a $71k score just over the past few months. Gross plays on a number of different sites, and seems to do well on all of them.
Congratulations to "gboro780", who took down the biggest tournament of FTOPS XI so far.