Daniel Negreanu Launching Masterclass Called "Daniel Negreanu Teaches Poker"
Published on June 17th, 2018 11:58 am EST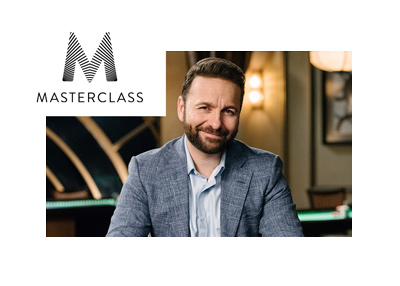 Earlier this week, Daniel Negreanu announced that he was launching a "Masterclass" called "Daniel Negreanu Teaches Poker".
Masterclass.com is a site where famous and talented people offer courses on their area of speciality. For instance, Gordon Ramsey offers a course on cooking, Stephen Curry of the Golden State Warriors offers a basketball class and Martin Scorsese offers a class on filmmaking, just to name a few.
Negreanu, who is the all-time tournament cash leader and one of the biggest names in poker, is now throwing his hat into the ring with a course on poker. In total, there will be 33+ different video lessons, as well as a Class Workbook and the ability to get feedback from other members.
The first three parts of the course have been released, with an additional 7 lessons being released on June 19th, 2018. This will include lessons on tournament strategy and spotting tells.
-
There have been some mixed feelings towards Daniel Negreanu's "Masterclass" online.
Should one of the best players in the game divulge some of his best secrets? Won't that make the games harder to beat?
On the other hand, there is the faction of people who believe that Negreanu is bringing new people into the game of poker via this "Masterclass". After all, the game of poker (and sites like Pokerstars) need new customers if they want to thrive.
-
Masterclass.com is offering a free 7 day all-access pass if you want to take a look at Negreanu's new offering.
The link to Negreanu's new Masterclass can be found below:
Source: Masterclass.com -
Daniel Negreanu Teaches Poker