Download IgnitionCasino.eu Poker Software - Earn Your $2,000 Bonus Today
Click Here To Qualify For Up To $2,000 in Welcome Bonuses
Ignition Casino, which is home to one of the largest online poker rooms in the world, is currently offering any new customers the opportunity to earn welcome bonuses up to $2,000.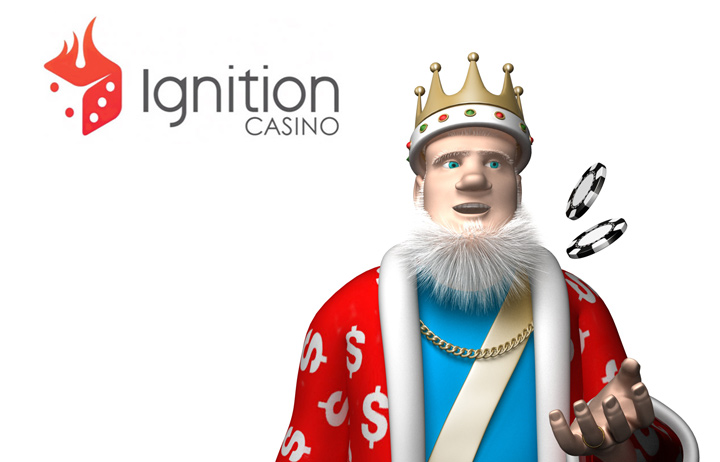 Qualifying for your bonus is dead easy - all you have to do is click the link above, sign up for an account, make a deposit on the site and you will be qualified for your welcome bonus.
-
According to PokerScout, which tracks daily usage of all of the major online poker sites, Ignition Casino is home to the 7th largest player base in the world.
The site has grown in popularity due to its relatively quick and painless payouts, and also by the fact that they have Bitcoin fully integrated into their platform. Most payouts will take between 5-10 days at Ignition Casino, while Bitcoin payouts are usually handled within three days.
In addition, Ignition Casino offers 24/7 customer service that is available in a number of different languages. If you have a question or concern, members of the Ignition Casino customer service team can be reached via email or chat, and their responses are usually very fast.
-
In terms of poker-specific features, Ignition Casino has a unique interface that has grown to be quite popular with poker players from all around the world.
The company has $1.5 million in total guaranteed tournament prize money every week, which means that you should always be able to find a decent tournament on the site. Featured daily tournaments include the $10,000 Guaranteed at 10 pm and the $25,000 guaranteed at 8 pm.
Sunday is a different animal entirely, as Ignition Casino has guaranteed prize pools in excess of $460,000 that day, including the $100,000 Guaranteed event which gets underway at 4:00 pm ET.
In addition, the company has a monthly freeroll series in which they host a freeroll on the first Tuesday of each month that has a total prize pool of over $2,000.
If you are looking for a bigger tournament series, Ignition Casino hosts the Super Millions Poker Open every year, where they host a total of 100+ events that feature $2.5 million in guaranteed prize money.
-
Now, a bit on the company's rewards program.
The more Reward Points that you earn, the higher your Rewards tier.
Depending on how much you play and deposit, players can potentially earn:
Bitcoin Casino Reload Bonuses up to 75% (up to $1,000)
Increased Casino Reload Bonuses
Increased Weekly Cashback Bonuses (25%)
In addition, some players are entitled to a personal VIP host as well as access to exclusive High Roller promotions.
-
Ignition Casino has proven to be quite popular with players - if you don't believe me, check the reviews online.
Ignition Casino has built their site to make it easy to transfer money in and out of the site. In addition, their site is well-populated with players and offers multiple daily guarantees for their tournaments, which is also an important feature.
Don't forget to click the link above to qualify for your bonuses up to $2,000!