Where Can I Download Bet365 for the iPhone or iPad?
Click Here To Download The Bet365 iOS App
Bet365, which is one of the world's largest and most customer friendly online gaming firms, offers their customers who are fans of Apple the opportunity to bet on sports, play poker or take a spin of the roulette wheel while using their iPhone or iPad devices.
You never know when you might want to place a bet on a football game or play some poker, so Bet365 has made sure that you will never be too far away from the action. To do this, Bet365 has made all of their products available via your smartphone or tablet devices.
The good news is that getting yourself connected to Bet365 via your iPhone or iPad is super easy - simply follow these steps and you will be up and running in a moment:
1.
Click here to sign up for an account on Bet365
. Please note: Bet365 offers a number of different initial account bonuses. By clicking the link provided, you will be qualified for the specific bonus if you use THEKING as your bonus code.
2. After signing up, you will now need to download the Bet365 app. To do so, click the link below: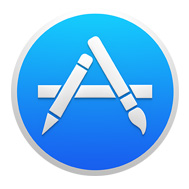 You will be taken to the Apple App store where you will be prompted to download the Bet365 app. Download and install the app.
3. After downloading the app, sign in using your new account details.
That's it! Now you can make your first deposit and get into the action quickly.
-
Here are some of the Apple devices that Bet365 currently supports:
iPhone 4
iPhone 5
iPhone 6S
iPhone 6S Plus
iPhone SE
iPhone 7
iPhone 7 Plus
iPad
iPad 2
iPad Air
iPad Mini
iPad Mini 2
iPad Mini 3
iPad Mini 4
iPad Pro
-
Bet365 provides a fully featured and robust app for Apple smartphone and tablet users.
I have personally tested the app and it works well.